JOIN US: 2023 FEDN Conference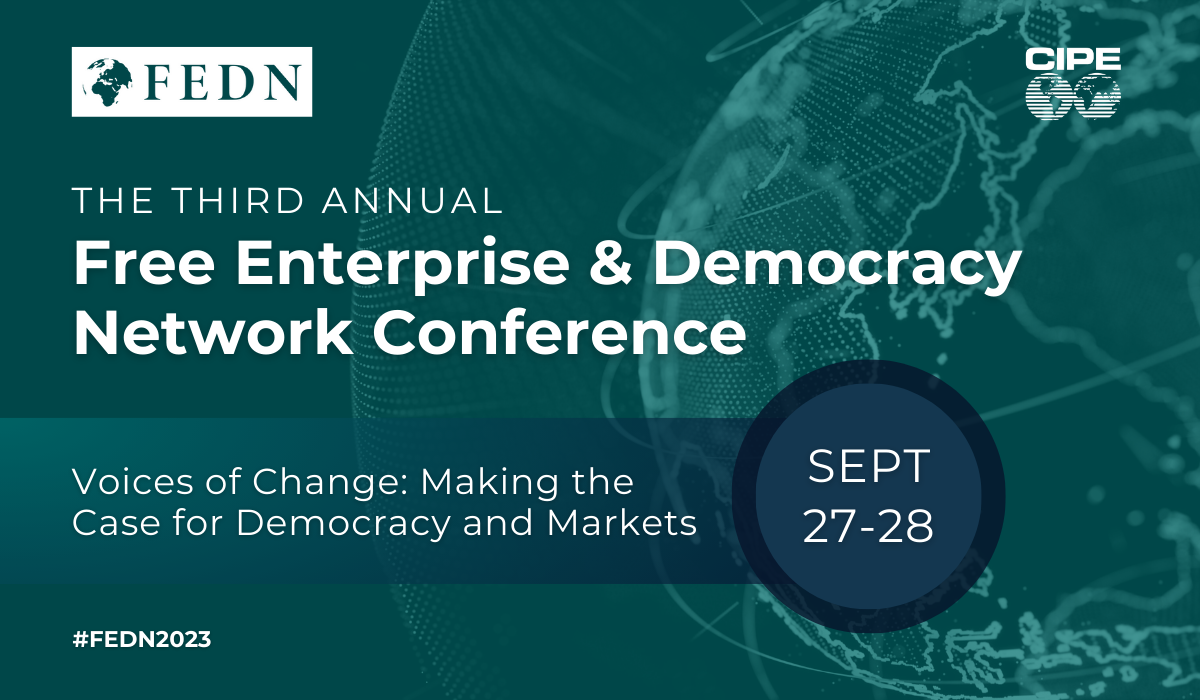 The FEDN Secretariat at CIPE is pleased to host the upcoming Free Enterprise & Democracy Network Conference, scheduled for September 27 and 28, with the theme "Voices of Change: Making the Case for Democracy and Markets." This year, the event will feature FEDN members — experts that work on democracy and economic freedom efforts across the globe — as well as additional thought leaders and advocates from CIPE and partner organizations.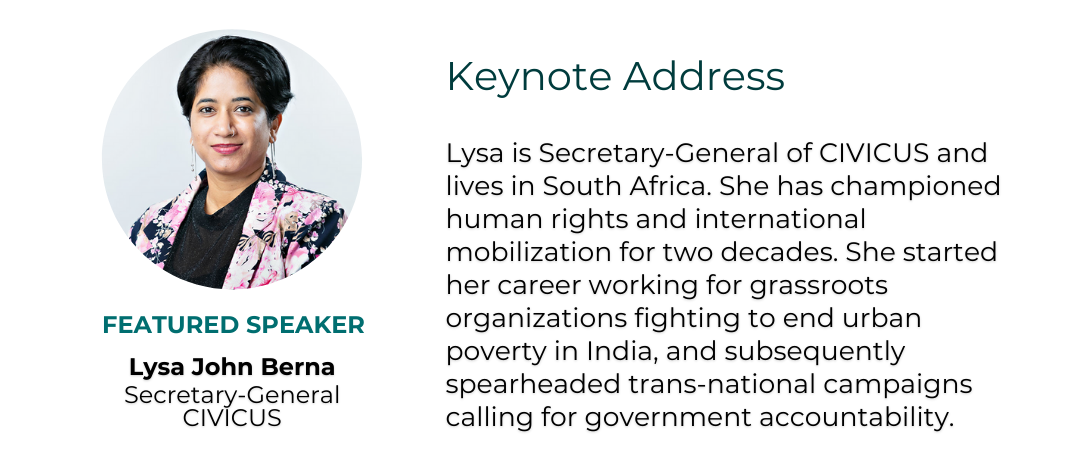 Day 1 will feature private sessions for Network members and special guests, while Day 2, the public event on September 28, promises several engaging discussions, including:
A keynote address by Lysa John Berna, Secretary-General of CIVICUS
Insights from youth leaders and seasoned practitioners on effectively engaging the younger generation in democratic discourse
A showcase by a distinguished FEDN member shedding light on the profound impact of grassroots initiatives in shaping global progress
An expert panel delving into the strategic messaging needed to underscore the value of free enterprise across diverse regional contexts
In an era of evolving global challenges and opportunities, the delicate balance between free enterprise and democracy has never been more significant. This conference will examine the profound impact of these concepts on society, economics, governance, and individual freedoms.
Don't miss this chance to join the conversation and be part of the change. 
Note: you must be registered to attend. Click this link to RSVP and create a profile to help customize your experience and maximize networking opportunities. Get fresh updates via @FEDNglobal on X (Twitter) and email inquiries to fednsecretariat@cipe.org. We look forward to seeing you there!