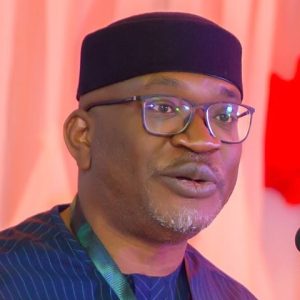 FEDN Member Soji Apampa joined the network in 2018 after spending years of his life promoting anti-corruption initiatives in Nigeria. 
"I've had at least three lives… in my first life I was a structural engineer, in my second I was involved in business and computing, then moved on to another life in which I am involved in government and finance. Through all of these lives, I've been very concerned about the issues of corruption." 
Apampa is an expert on international corporate and political governance. He co-founded the Convention on Business Integrity in 1999 and currently serves as the CEO and co-founder of The Integrity Organisation. 
He worked in the private sector for years before experiencing a wakeup call in 1997. Apampa realized that the government would not support anti-corruption measures because "anti-corruption was anti-government," and that was the norm for Nigerian businesses.  
"It was in the place of being a businessperson, frustrated at the fact that I had to be more innovative than everyone else to survive because I wasn't doing what the others were doing, which was doctoring invoices." 
Apampa took action and created the Convention on Business Integrity in 1997. More than 20 years later, he has made significant contributions to anti-corruption efforts in Nigeria. Apampa said after years of self-discovery and struggle, Integrity's work is finally made strides in Nigeria's regulatory system by encouraging the government to take action. 
"We've been working to reduce corruption in the maritime sector … and after 10 years of that work, we've had a breakthrough just in the past 2-3 years," Apampa said. "In 2019, we had 266 reported incidents of demands for large unreceipted cash payments, in 2020 that fell to 128, in 2021 that fell to 54, and it has fallen even further this year." 
Apampa thinks the biggest challenge facing democracy in Nigeria is the structure of the business and governance system that perpetuates systems of corruption. 
"Democracy cannot take root if we do not deal with those structural problems," he said. "So, our biggest problem in Nigeria is in the way power and resources are held and distributed in the country." 
He believes the solution is to put the power in the hands of the people through a gradual process so they can choose the kind of government and society they want in the future. 
When he is not pioneering ways to combat corruption, Apampa spends his time listening to jazz or playing the hollow body acoustic guitar.