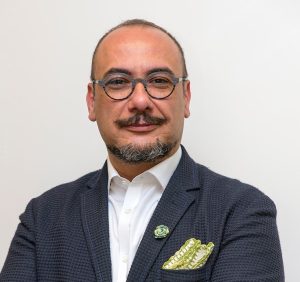 FEDN Member Tayfun Zaman was a part of FEDN before the network even existed.  
"I didn't join FEDN," he said, "I was there when you were cooking the idea. Andrew Wilson and I were friends for quite some time, and we were both invited to a program in Basel… at the end of the night we had dinner together, I believe it was a Tapas restaurant, and then he said we are establishing a new initiative, would you want to be a part of it? And I said yes!" 
Having been active in the shipping industry for over 15 years, today Zaman runs two companies, one focused on integrity training for multinational companies, and the other on integrity risk management. 
Across his work, he finds the most pride in the Ethics and Reputation Society of Turkey (TEID), an NGO oriented in business ethics, integrity, and compliance in Turkey which he established with a minimal budget of 150,000 Turkish Lira (approximately $20,000 USD). Today, their operational budget is $2.5 million, and the collective net income of the members has exceeded 20% of Turkish GDP.   
"In about 8 years, I am proud to say I brought an association from zero to an association with a big footprint or sphere of influence not only in Turkey but in Europe as well," he said.   
Zaman believes that companies will be more impactful in terms of governance and matters of management when they are operating within a democracy. "Democracy teaches us the value of common good, collective good, and being a part of something more important than ourselves," Tayfun said. 
Despite describing himself as a "functioning workaholic," he has still found the time to train in Aikido for 15 years and enjoys spearfishing and scuba diving in his free time.